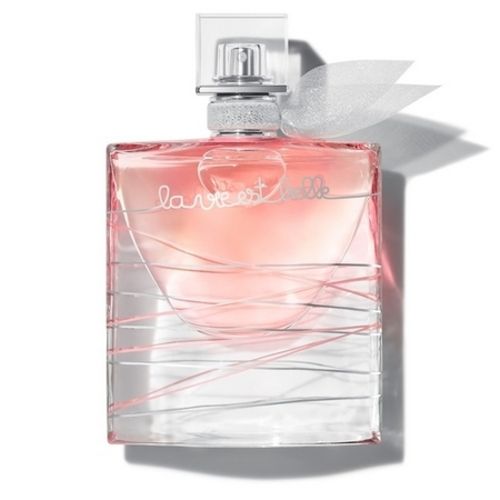 Atelier Paulin creates a new bottle for La Vie Est Belle by Lancôme
Since 2012, Lancôme's La Vie Est Belle perfume has released its floral and gourmet breath, causing a wave of optimism to float in the daily lives of women. Far from ephemeral fashions, this fragrance is like a manifesto of happiness, embellished with strength and authenticity. Year after year, as if to perpetuate the legend, Lancôme reinvents the scent of La Vie Est Belle, giving birth to a whole bunch of different olfactory variations .
This time, however, it is not on its scent that the brand has bet to make people talk about it, but rather on its aesthetics. Partnering with L'Atelier Paulin, a famous Parisian jeweler, Lancôme is offering us a new limited edition of its bottle.
Lancôme preserves the initial recipe of its perfume
First of all, know that this new perfume does not change the scent of the very first version of La Vie Est Belle. It is a reinterpretation of its design, designed to delight collectors, unconditional Lancôme fans, art lovers or customers in search of new products. Before even discussing its new visual, let's start by making your mouth water thanks to its greedy smell …
La Vie Est Belle by Lancôme has a sweet regressive fragrance, reminiscent of childhood. For this, it is based on a base of praline, vanilla and tonka bean. This innocent breath is sublimated by one of the noblest ingredients of all perfumery: the iris. This powdery flower is accompanied by patchouli from Indonesia, a more woody and tenacious raw material. Pear and blackcurrant illuminate the whole, while giving it a more fruity flavor. In general, La Vie Est Belle by Lancôme is a very contrasting fragrance, sailing from shade to light.
Atelier Paulin reclaims the bottle of La Vie Est Belle
To enhance its bottle, Lancôme called on the exceptional know-how of L'Atelier Paulin, a Parisian jeweler renowned for its unique way of shaping jewelry. Indeed, L'Atelier Paulin uses an extraordinary technique and creates pieces by hand using precious metal wire.
"Mirror of our emotions, we write what we want, what we like, what drives us, fascinates us, explains the creator of L'Atelier Paulin. A declaration, a birth, a party… "or here" La Vie Est Belle ". Indeed, this is precisely how the Lancôme bottle was decorated. Highlighting the craftsmanship of L'Atelier Paulin, this new bottle is surrounded by two different threads: one in pink gold and the other in silver. Both come to embrace this glass bottle, while writing on its front face the name of La Vie Est Belle.
The rest of Lancôme's design remains unchanged. The base of this bottle forms a broad smile, topped with a tender pink juice. A pearl gray organza ribbon is also hand named at its collar, while its ends form two wings, symbols of freedom.