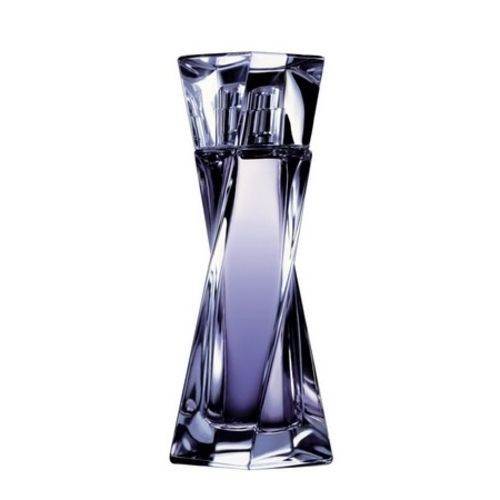 Hypnôse is a scent of seduction. Indeed, it is an ideal juice for a woman wishing to play on her charm in order to fascinate the man she loves. Its oriental and woody scent is a real magical and sensual filter. It is then impossible to resist its magnetism.
Lancôme's seducer
Its bottle is absolutely captivating. Hypnôse appears to be both slender and solid, complex and yet obvious. This glass case is a real architectural challenge. In fact, it is strongly inspired by the bottle of Magie, a perfume created in 1950. Also, this one is, as its name suggests, particularly bewitching. Likewise, Hypnôse has a silhouette similar to that of a Japanese woman draped in her kimono. This gem is then halfway between sensuality and mystery. Also, it is precisely the image of the woman that is portrayed in this essence. Hypnôse is a juice of incredible presence. Its name says it all and is almost as dizzying as its bewitching essence.
Hypnôse, a very sensual juice
Like all oriental perfumes, Hypnôse seems born to seduce. It offers an unprecedented accord of vanilla and vetiver. On the one hand, vanilla brings its sweetness. It is both comfortable and regressive. On the other hand, vetiver is, on the contrary, much more full-bodied. Moreover, it is generally a male ingredient. This daring combination then releases a delicate trail with a strong character. The passion flower adds a touch of exoticism to this duo, while the heliotrope envelops everything with its powdery appearance and the bergamot reinforces its liveliness. The set is absolutely captivating and is available for all tastes, sometimes in Light Water and sometimes in Enchanting Elixir… It's up to you to see what seductress lies dormant in you.