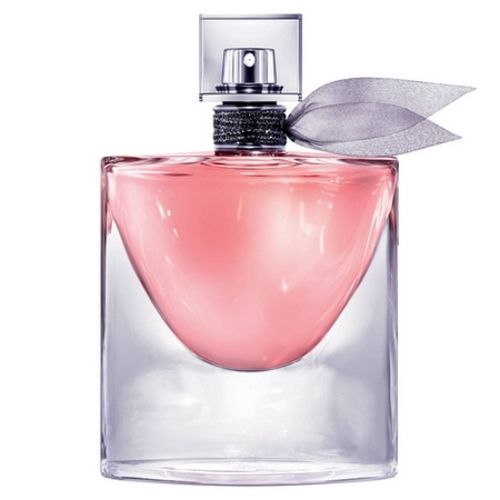 La Vie Est Belle Parfum Intense, a concentrate of optimism
La Vie Est Belle Parfum Intense has retained the same harmony and the same joie de vivre as its predecessor . Thus, it immediately appears to be a concentrate of joie de vivre. Besides, its intense pink color says a lot about it. It is a scent that makes you see life on the bright side and smile at every situation. Much more than a simple perfume, La Vie Est Belle Parfum Intense is a declaration of love and freedom addressed to women. It is a fragrance far from ephemeral fashions, which encourages each of us to live as we see fit, without worrying about what to say. La Vie Est Belle Parfum Intense advocates natural beauty that is no less universal and elegant. With him, the joy of living is undoubtedly one of the most beautiful assets of charm of women.
The narcotic breath of La Vie Est Belle Parfum Intense
As the name of this perfume suggests, La Vie Est Belle Parfum Intense becomes more powerful and narcotic than its previous composition. Created in 2015, it emphasizes the gluttony and femininity of this juice. Thus, the tuberose greatly amplifies its floral breath. Likewise, La Vie Est Belle Parfum Intense also gains in greediness, in contact with hazelnuts. Its heart, meanwhile, is highlighted by a solar and energizing glow of orange and blackcurrant. Exotic flowers also join the party, like ylang-ylang. A hint of pepper also electrifies the whole. Finally, La Vie Est Belle Parfum Intense ends with a more enveloping and caressing base of benzoin.
The Lancôme house, boosted by the success of its La Vie est Belle perfume, launched in 2012, to create a new, more intense version for the next school year, more concentrated in Iris concrete and with gourmet notes.
Life is Beautiful Intense Eau de Parfum
Buy La Vie est Belle Eau de Parfum Intense at the best price on Fragrenza Perfumes.
The quintessence of white flowers, more powerful, more addictive and woven around a gourmet accord sublimated by incredible raw materials.
Creation by Dominique Ropion and Anne Flipo. The new fragrance La Vie est Belle Eau de Parfum Intense opens with notes of bergamot, orange, pear, blackcurrant and pepper. Its heart is divinely intense, a true floral bouquet around Iris Pallida associated with tuberose, ylang-ylang and the quintessence of Jasmine Sambac and the energy of orange blossom. The base leaves a trail with the scent of hazelnut cream.
The thick glass bottle is dressed in a purple veil with a precious cap with a shiny silver ribbon and shimmering purple threads is as sparkling as a jewel: the ultimate luxury, it reveals the majesty of the fragrance.
Olfactory Family: Floral – Gourmet
Top Notes: Bergamot, Orange, Pear, Blackcurrant, Pepper
Heart Notes: Iris Pallida (Concrete), Tuberose, Ylang-ylang, Jasmine Sambac, Orange Blossom Base
Note: Hazelnut Cream
Find it at the best price at our perfume partner: La Vie est Belle – Fragrenza Perfumes as well as all Lancôme brand products .