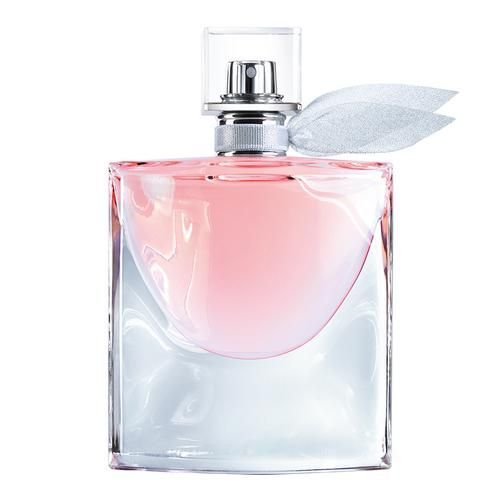 La Vie est Belle Eau Légère opens the way to spring happiness
La Vie est belle by Lancôme. A successful fragrance for this fragrance that has become the star of perfumes in just a few years. Why ? La Vie est Belle would be like an antidote to the ambient sadness , a smile perfumed with iris pallida which intoxicates and illuminates all life, all women. So in 2013, a year after the release of the first opus, Lancôme offered a lighter version of the gourmet oriental under the name La Vie est belle Eau Légère.
La Vie est Belle Eau Légère combines the luminosity of the flowery notes of its elder brother by adding fruity and light air flights like a spring smile. Olivier Polge, Dominique Ropion and Anne Flipo have revealed with this light eau de parfum a new burst of freedom that will be as famous and bewitching as the first fragrant smile offered a year earlier.
La Vie est Belle Eau Light will of course always be embodied by the sublime Julia Roberts. Moreover, it is a safe bet that the great "Pretty Woman" is part of the success of the image of happiness released by La Vie est Belle. Irresistible for the first La Vie est Belle advertising campaign (which will be used for its first version of La Vie est Belle Eau Light), Julia Roberts seems at the height of her beauty and blooming to present this cocktail of optimism. The beauty's smile is a message of happiness in itself!
Moreover, Lancôme explained this choice in 2009 as follows: "His exceptional talent, his influence and his strong commitments resonate perfectly with the values ​​of Lancôme. We are convinced that she will embody the brand in the most sublime way possible ". It is clear that the venerable house of perfumery was really not wrong!
Fruit and flowery lights for an aerial La Vie est belle Eau Légère
The bottle of this spring version of La Vie est Belle remains the famous crystal smile borrowed from Magie Noire, another great perfume that the Lancôme house created in 1978. On the other hand, the crystal smile seems to be colored with a more pink juice. clear that his elder to symbolize the colors of spring perhaps? In any case, La Vie est belle Eau Légère keeps its two pretty gray organza wings the better to soar towards happiness.
La Vie est Belle Eau Légère opens with notes of juicy pear heads and deep but addicting blackcurrant berries. At heart we will have the pleasure of seeing its sweet fruits marry with the splendors of iris pallida, sambac jasmine and orange blossom absolute. Its flowery lights will be tinged with sensuality in the depths of patchouli heart essence without forgetting, however, to curl up in the enveloping scents of white musk.
"Blending precious ingredients, La vie est belle Eau de Parfum Légère offers a new olfactory statement. Lancôme for La Vie est Belle Eau Légère.
Discover the new opus La vie est Belle by Lancôme…
Life is Beautiful Light Water
Buy La Vie est Belle Eau de Parfum Légère by Lancôme at a low price in your Fragrenza Perfumes online perfume store.
For all fans of La Vie Est Belle, Lancôme is launching a new version ideal for summer: La Vie Est Belle L'Eau de Parfum Légère.
Life is Beautiful Light Eau de Parfum
The new fragrance does not deviate too much from the original: its strong gourmet notes are soothed and refreshed, yet suitable for hot days. The new version gives off a white musk, which adds to the original "edible" aromas of blackcurrant, chocolate praline and vanilla mixed with jasmine and iris flowers.
A universal declaration to the beauty of life.
Make the choice to be yourself, find your way, your happiness in order to live a free femininity. "Life is beautiful" symbolizes this new philosophy of life.
A real olfactory statement: the first gourmet iris mixing the rarity of iris, the depth of patchouli and the delicious regression of a gourmet accord.
Bottle – Life is Beautiful Light Eau de Parfum
A unique bottle that represents the grace of a smile as inscribed in the crystal, enhanced with an organza ribbon tied like two wings of freedom, the ultimate touch of refinement.
Woman Perfume
Olfactory Family: Floral

Top notes: White Musk, Blackcurrant
Heart notes: Praline, Chocolate

Base notes: Vanilla, Jasmine, Iris

Retrouvez le au meilleur prix chez notre partenaire parfums : La Vie est Belle – Fragrenza Perfumes ainsi que tous les produits de la brand Lancôme.