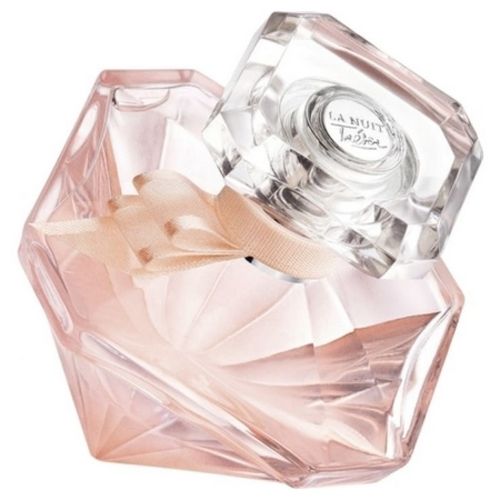 La Nuit Trésor Nude, Lancôme's diamond offers a new exotic touch
For more than 80 years, the Lancôme house has been one of the most emblematic French brands. A true flagship of our elegance throughout the world, it never ceases to sublimate women and assert their personality in each of its fragrances. However, despite its immense catalog of products, La Nuit Trésor remains to this day one of its greatest best-sellers. Building on its success, this essence is reinventing itself and is now charged with exoticism and romanticism. Make way for sensuality and welcome the new La Nuit Trésor Nude eau de toilette!
La Nuit Trésor Nude, a symbol of French elegance
Like all perfumes belonging to the Lancôme collection, La Nuit Trésor Nude is rich in profound refinement. This new jewel seems to have within it all the chic associated with the most beautiful creations of perfumery and jewelry. Both in terms of smell and aesthetics, it is the result of unparalleled know-how. With such strengths, it is intended for refined women, eager to highlight all their potential for seduction forward, while preserving a natural sense of class.
Penelope Cruz, still the face of Lancôme
To embody this image, once again, Lancôme has set its sights on the attractive Spanish actress Penelope Cruz. Faithful ambassador of Lancôme since 2010, the muse of Pedro Almodovar appears in a very intimate advertising spot. Lancôme reveals it to us in the early morning, in his apartments, simply capsizing the heart of his man. It must be said that its beauty bursts the screen, so that no one can resist it. Undoubtedly, love shines as on the first day!
La Nuit Trésor Nude, a romantic and fruity scent
Lancôme's advertising sets the scene: it's all about sweetness and romance! However, this is precisely what resurfaces from the first top notes of this perfume. The Nuit Trésor Nude begins with a fresh combination of citrus and bergamot. Nevertheless, the peach quickly softens this liveliness. Then, the brand's star ingredient makes its debut. The rose enhances the femininity of the whole, while being accompanied by a touch of coconut. La Nuit Trésor Nude thus becomes the most exotic fragrance in the range. It gives desire for escape, while affirming the natural charm of the woman who wears it. A dose of vanilla makes the whole thing smoother, while the musk makes a wind of animality float in the air. The Nuit Trésor Nude finally ends with a touch of resinous benzoin.
La Nuit Trésor Nude offers itself a diamond-shaped bottle
On the aesthetic side, La Nuit Trésor Nude comes in a diamond-shaped bottle. In a spirit of Haute Joaillerie, this unique bottle is the work of designer Charles Boussiquet. Sculpted on all sides, this bottle reflects the light and gives birth to a peach color that is both soft and very feminine. A small pink ribbon is also invited on the neck of this bottle, as if to recall all its sensitivity and romanticism.