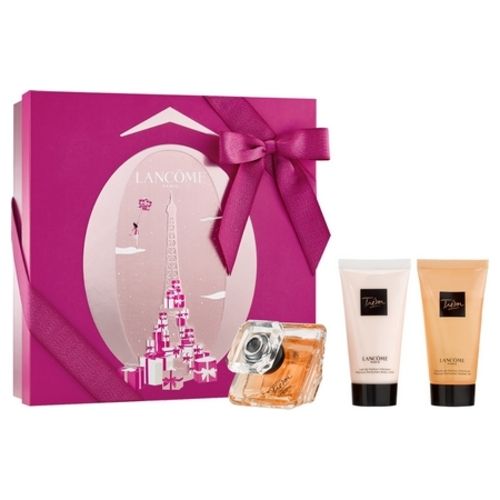 Lancôme's Trésor perfume returns in a precious box
Some perfumes are so famous that they are no longer presented. Trésor de Lancôme is undoubtedly one of them. It is a great classic of perfumery , born in 1990, which never goes out of fashion. It alone symbolizes all the dimensions of the eternal feminine.
It displays a unique richness and harmony. It then immediately plunges us into a particularly precious universe. Trésor is a perfume to offer to a woman in love, serene and fulfilled. However, in order for the gift to be successful, Lancôme presents it to us this time in an elegant box.
The rose as a major ingredient in Lancôme perfume
Trésor is a perfume renowned for its rose scent. This flower comes from the distillation of the Damanesca rose cultivated in Bulgaria. Here she gives us all the facets of her personality, showing itself in turn delicate, spicy or powdery. Several ingredients surround it to enhance its elegance. Lilac and lily of the valley give it a more airy side. The peach increases its fruity aspect. The heliotrope and the iris make it a more powdery and romantic essence.
The Trésor fragrance set
Trésor is then presented to us in a brand new box. This very elegant packaging is available in two different roses which thus draw the famous Ô de Lancôme. The Eiffel Tower is also present and the whole is elegantly decorated with a fabric bow.
The Treasury box then contains several products . Of course, it contains the Trésor perfume in a 50 ml spray bottle. To enhance your toilet, this juice is matched with its shower gel. Finally, to take care of your skin and your beauty, the whole thing is accompanied by a body milk.