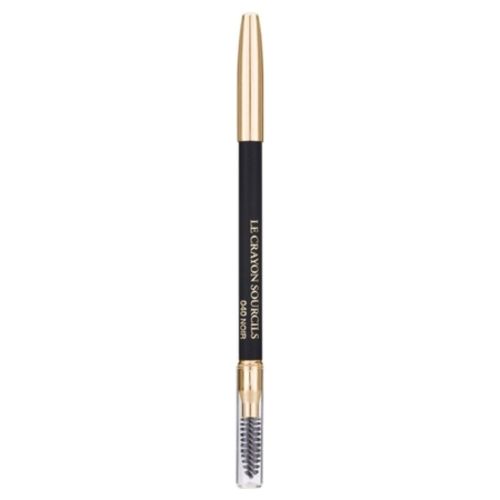 Lancôme eyebrow pencil to structure your face
The Lancôme house attaches particular importance to the beauty of women. The brand is first of all recognized for its large perfume department in which the rose is omnipresent. In other words, Lancôme has made femininity its spearhead. Logically, she therefore decided to use her makeup know-how. Here again, nothing is too good to sublimate the natural charm of femininity. Now, what more beautiful asset than the look to powerfully reveal your flirtatious personality? So, how about knowing more about Lancôme's Eyebrow Pencil , an undeniable charming asset for structuring your face.
Why do you need to wear makeup on your eyebrows?
First of all, it is good to remember why it is so important to apply makeup on your eyebrows. If the latter were considerably plucked in the 90s, the current trend is returning to a denser, fuller and regular eyebrow. Indeed, having a correctly drawn eyebrow helps to structure the look. However, to have a perfect shape, only hair removal is not enough. A small defect always creeps in where it shouldn't be, breaking the charm of your brow bone. Blondes tend to have too little or not very visible eyebrows. Brunettes sometimes experience a little failure due to hair removal. In this case, makeup works wonders and allows you to make up for all the small mistakes. Making up your eyebrow is essential to assert your gaze and frame your face. After all, let's not forget that the eyebrow is a very strong expressive signal. It is therefore essential to know how to highlight it and this is precisely the mission of the Eyebrow Pencil from Lancôme.
Focus on Lancôme Eyebrow Pencil
Lancôme Eyebrow Pencil enhances the natural line of your eyebrows. Equipped with a double tip, it unites all the necessary tools to perfect your look. On the one hand, its little bottle brush allows you to brush your eyebrows and style them. On the other side, it's his pencil. Available in four different colors, it comes as close as possible to the natural color of your hair. Lancôme's Eyebrow Pencil is then used to fill and color your eyebrows. To do this, you just need to evenly distribute the color, as if you were just coloring. Then, for a natural result, you should finish using the small Lancôme brush. The latter will allow you to fade the color and obtain a more uniform result. With him, you will quickly forget too superficial make-up. The idea is simply to sublimate your gaze without it really noticing. The Lancôme Eyebrow Pencil does not aim to transform your natural eyebrow but simply to beautify it.