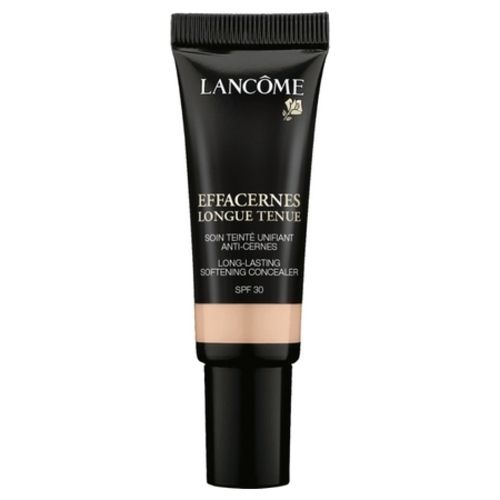 Forget tiredness with Lancôme Effacernes
Life is not always easy and can sometimes leave marks on our face. However, we would do without dark circles and bags under the eyes which tend to weigh down our eyes … To help you in this quest and make your eyes more awake, Lancôme has developed Effacernes . Thanks to it, your difficult nights and your stressful daily life will no longer be read on your skin. So, how about discovering more about this beauty and anti-fatigue ally?
Why do we have dark circles?
First of all, do you know why we have dark circles or bags that appear under our eyes? In reality, these small inconveniences are mainly attributable to poor blood circulation or lymphatic tissue dysregulation. When the lymph does not work well, it does not properly drain the tissues and fail to remove the pigments that collect under the skin. This forms small bluish clusters which are more specifically noticeable under the eyes because the skin is very thin there. However, a poor lifestyle or a lack of sleep are all things that help reduce the efficiency of the lymphatic system. Poor diet, stress, alcohol or tobacco consumption are all elements that accentuate the presence of dark circles. So,
How does Effacernes work?
L'Effacernes de Lancômeis a long-lasting concealer that conceals imperfections with just one swipe. It contains many agents which diffuse light. As a result, Effacernes immediately brings more radiance to the skin. At the same time, it also conceals fine lines and pigmentary irregularities. Thus, Effacernes does not only act on dark circles. It is a real corrector that unifies your entire face. More covering than a foundation, nothing can resist it! Of course, as it is applied to the eye area, it has been tested under ophthalmological controls. The Lancôme Effacernes remains visible for 12 hours. What's more, it is a waterproof product that resists all conditions. Finally, to limit the impact of the environment on your skin and reduce skin aging, it contains an SPF30 sun protection index. From then on, your face will no longer have to suffer the harmful effects of UV rays. To stick as closely as possible to your skin tone, know that Lancôme Effacernes is available in four different colors. Effacernes is the essential beauty product to give freshness to your skin and rejuvenate your eyes in a single pass.