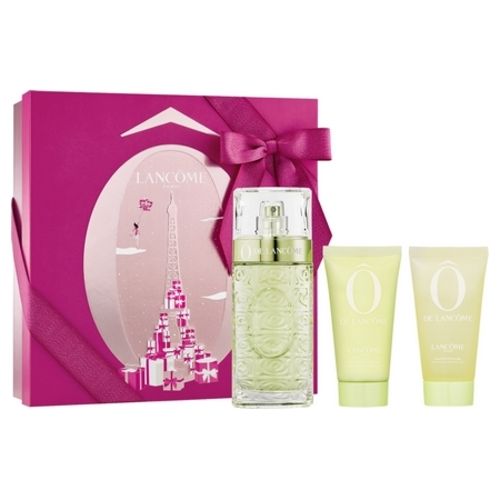 Ô de Lancôme, the emblem of the house in an elegant box
The 1969 advertisement described Lancôme's Ô perfume as a concentrate of freshness : "Thousands of drops of Ô, thousands of drops of freshness," she said. Much more than a simple fragrance, the Ô by Lancôme is a great classic in perfumery that has revolutionized the olfactory world. This fragrance displays a freshness similar to an eau de Cologne while adding an exemplary tenacity. Today, it is therefore once again put forward in an attractive box.
The vegetal and chypre olfactory freshness of Ô de Lancôme
L'Ô de Lancôme first draws its freshness from a citrus note composed of lemon, bergamot and tangerine. Its volatile character is then quickly mastered by the presence of petitgrain. This ingredient gives it a certain bitterness and is associated with an aromatic breath of basil, rosemary and coriander. The heart of the Ô de Lancôme then becomes more romantic and floral. He combines jasmine and honeysuckle. The whole is finally based on a more woody and creamy base of oak, sandalwood, patchouli and vetiver.
The Lancôme Ô perfume box
L'Ô de Lancôme is delivered to us in a beautiful pink box. Particularly feminine, it highlights the emblem of our country, the Eiffel Tower, sublimating the shape of the Ô by Lancôme in the background. The whole thing is decorated with a fuchsia pink hue and an elegant fabric bow. Inside this box, the Ô by Lancôme is delivered to us in a 75 ml spray bottle. It comes with Ô shower gel from Lancôme as well as a body milk that will sublimate your beauty for a long time.