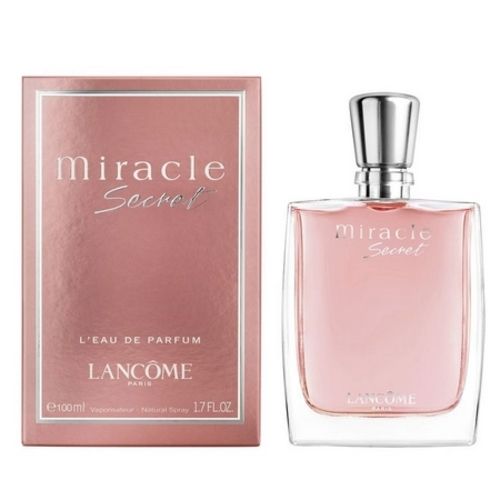 Miracle Secret, the new face of a famous Lancôme perfume
In 2000, the Lancôme house decided to make a perfume similar to a marvelous universe: Miracle . In our world where everything is constantly accelerating, Lancôme simply wanted us to understand, through him, that everyday life in itself was a real miracle. Today, in this continuity, Lancôme has decided to reinterpret this fragrance. The new Miracle Secret fragrance is an unprecedented concentrate of the wonder of existence. It is an invitation to take advantage of the happiness that is offered to us. Miracle Secret is a light, luminous and energizing fragrance that captures the essence of feminine fragility.
The new floral breath of Miracle Secret
Miracle Secret has kept the same philosophy as its predecessor. Thus, its perfumed breath is a condensed femininity, at the same time luminous and luxurious. Its solar breath highlights in particular the elegance of jasmine absolute. This opulent plant reveals its vegetal scent here. It is accompanied by a more poetic peony, with light fruity accents. To further amplify the femininity of this juice, Lancôme has also incorporated rose. The star of feminine perfumery is accompanied here by amber woods. More lively, they accentuate the contrast of Miracle Secret and amplify the complexity of this very feminine juice. A more syrupy vanilla comes to coat the whole. Finally, Miracle Secret is also sublimated with fruity and seductive accents of musk.
The elegant bottle of Miracle Secret perfume
Like its predecessor, Miracle Secret is presented to us in a bottle similar to a thick monolith of glass, soaring towards the sky. All in transparency, its glass reveals to us a tender pink color of the most feminine. Its shape allows it to curl up easily in the palm of the hand, as if carrying this perfume were obvious. Miracle Secret instinctively exudes a feeling of serenity, poetry and tenderness. It awakens the senses and immediately makes you want to learn more about it.
Lily Collins, face of Lancôme
Finally, because you don't change a winning team, Lancôme has once again decided to call on Lily Collins to embody the image of its fragrance. The beautiful British actress has, in fact, joined Emma Watson and Julia Roberts for La Vie est Belleas the face of Lancôme, in 2013. It must be said that her eyes perfectly match the magic of this juice. Daughter of musician and singer Phil Collins, Lily Collins is not at her first attempt. Many people say that Lily Collins has greatly contributed to rejuvenating the image of Lancôme. Today, she gives us all her femininity in a poetic advertisement tinged with roses and flowers. The optimism of the Miracle Secret perfume resurfaces from all sides. The floral femininity of this juice is also omnipresent in this advertisement. All the communication revolving around this new essence thus seems to be in perfect harmony with the enchanting breath contained in this original composition.