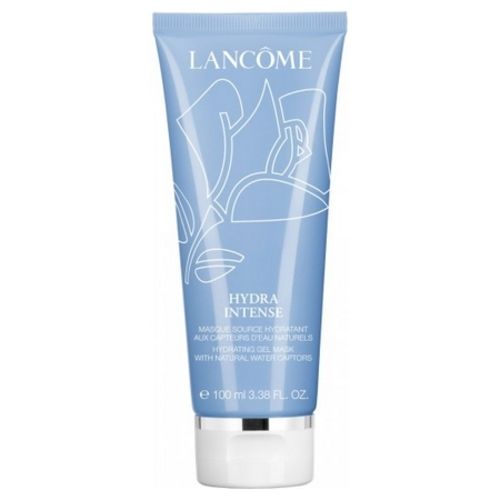 Since 1935, the Lancôme brand has been working to offer women beauty, skincare and make-up products that really sublimate her. Emotion, joie de vivre and beauty are the values ​​that characterize Lancôme, the N ° 1 brand in the selective feminine cosmetics market. Its ambassadors are women as charismatic as they are natural. Among them, Juliette Binoche, Anne Hathaway, Julia Roberts and Emma Watson. Today, the brand is present in more than 130 countries and employs 20,000 beauty consultants in all international points of sale. Here, Lancôme presents "Hydra Intense Masque".
Lancôme Hydra Intense Mask, all the benefits of a hydrating mask
Lancôme "Hydra Intense Masque Masque" is a hydrating mask with natural water sensors. This fresh gel is indeed full of moisturizing active ingredients for particularly smooth and waterlogged skin. As soon as you apply your Lancôme gel with its refreshing texture, your skin is quenched. Revitalized by this wave of gelled water, your skin blossoms, instantly becomes soft, velvety and ultra toned. Its formula contains new and particularly innovative ingredients. Indeed, the extract of Imperata Cylindra, a southern subtropical plant, is known for its incredible ability to withstand the most severe droughts. Associated with glycerol, it acts as a water sensor which fixes water in the cells to ensure them optimal hydration.
Get skin that breathes health thanks to the Hydra Intense Mask by Lancôme
It is advisable to apply your Lancôme mask in a thick layer on your carefully dried face, starting with the cheeks and ending with the midline, namely the forehead, nose and chin. Then leave to stand for 5 minutes then remove the excess with a cotton ball, or rinse with lukewarm water. Avoid the eye area. Your Lancôme mask can be used once or twice a week depending on the skin's needs.
Lancôme "Hydra Intense Masque" is a mask that provides intense and ultra-fast hydration. Your skin feels revitalized, plumped and breathes health.