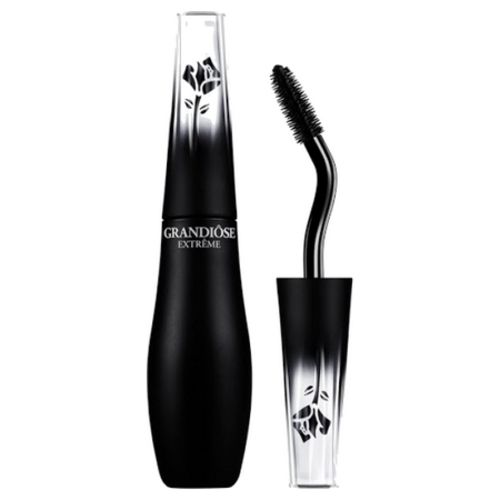 Grandiose Extrême by Lancôme, between technology and seduction
Since 1935, when the brand was created, Lancôme has never ceased to sublimate women, whether with beauty products, perfumes or make-up. From 1935, Armand Petitjean simultaneously launched 5 fragrances presented at the Universal Exhibition in Brussels. The following year, he imagined a nutritive cream "Nutrix" developed with a chemist and a doctor. It was in 1938 that the Lancôme brand launched into cosmetics with a revolutionary lipstick for the "Rose de France" era. Today is the grandiose Extreme mascara offered by the Lancôme brand.
Grandiose Extreme Mascara, an essential seduction ally
You should know that mascara is the most purchased cosmetic product. In addition, 70% of women who buy mascara say they use it at least 5 days a week. This is why the Lancôme house is at the forefront of innovation when it comes to mascaras. Released in 2016, the Lancôme Grandiose Extrême mascara is a revolutionary product, and follows the success of the Grandiose mascara. With its retro-futuristic line, the Grandiose Extrême mascara takes mascara to a new dimension. Indeed, the Grandiose Extrême mascara provides maximum volume from the root of the lashes to their tips. Your eyelashes are instantly covered. Thanks to its extreme hold, Grandiose Extrême mascara lasts up to 24 hours. Deployed and intensified, the eyelashes also benefit from an unprecedented color with intense pigments.
Grandiose Extrême Lancôme, a high-precision brush and rod
In 2014, Lancôme unveiled the Grandiose mascara. An ally of extraordinary seduction that pushes the Lancôme brand to release, two years later, the Grandiose Extrême mascara. At the heart of this small revolution in the world of make-up, the "Swan neck" stem, with a patent pending, is tilted at 25 ° and adapts to the contours of the face. If the gooseneck rod offers a modern and technical application, so does the high-tech brush. Indeed, these spikes "available in two sizes and arranged like a blooming flower head catch and dress all the eyelashes from root to tip, separating them distinctly". Very precise and more flexible, the brush of Grandiose Extrême mascara allows an even and easy application. In addition, the mascara is endowed with polymers, which makes it possible to reinforce the intensity of the color.
Grandiose Extrême mascara is a revolution in the world of cosmetics. Its brush inclined at 25 ° adapts perfectly to the face and the shape of your eyes. Its ultra modern brush offers soft, perfectly covered eyelashes. Your eyes are sublime and your gaze intensified for 24 hours.