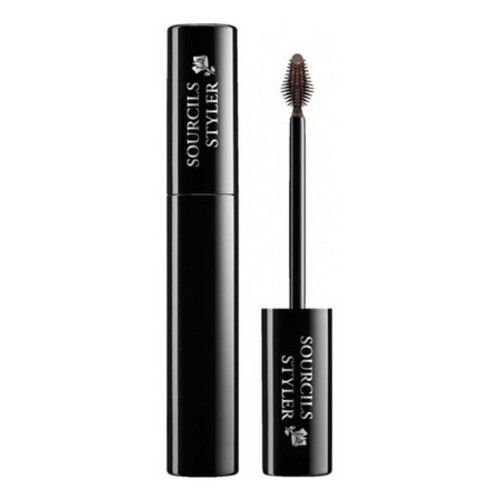 If Lancôme rhymes with "Vendôme" it is no accident. Indeed, the wish of Armand Petitjean, the founder of the brand, was to find a French name that rhymes with "Vendôme". It was after having studied with the very famous perfumer François Coty, that Armand Petitjean decided to launch his own brand on February 21, 1935. Along with perfumes, which he created immediately, Armand Petitjean developed cosmetic treatments as well as 'a make-up line, comprising the famous "Rose de France" lipstick as well as 18 shades of scented powders. Here, Lancôme presents "Eyebrows Styler".
The Lancôme Sourcils Styler touch
"Eyebrow Styler" is the final touch of the "Lookourcils Styler". It's a new generation eyebrow mascara co-created with Lisa Eldridge. Inspired by hair styling, it offers easy and flawless beauty. To do this, Lancôme's "Eyebrows Styler" combines a brush with a gel formula for well-groomed, dense and perfectly defined eyebrows. Its formula also contains pearl pigments adapted to the color of the eyebrows, as well as a care complex with rose cells. It holds perfectly for 14 hours. Besides, it is easy to remove with hot water. Its applicator, inspired by hairbrushes, was designed specifically to color the hair, not the skin. Its perfect size adapts to all eyebrow shapes.
Lancôme Sourcils Styler, usage tips
To get the best out of your eyebrow mascara, it is recommended to apply your "Eyebrow Styler" on your eyebrows, starting from the base of the eyebrow outwards. Brush following the natural implantation of the hairs. You can insist more on the sparse areas of the eyebrow for a perfect result. Dressed in an ultra elegant shiny black, your "Eyebrows Styler" is available in 2 different shades.
Lancôme "Sourcils Styler" is a new generation eyebrow mascara. Easy to apply, it heals and shapes your eyebrows which will stay perfectly defined all day long.