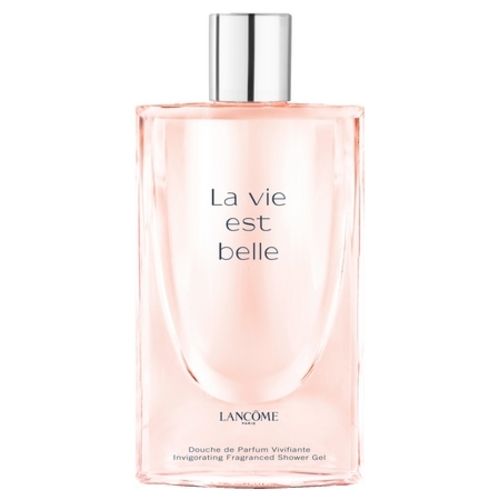 The delight of a scented Shower Gel like the La Vie Est Belle fragrance by Lancôme
Sublimated by the iconic smile of actress Julia Roberts since its release in 2012, Lancôme's La Vie Est Belle fragrance continues to be talked about. Symbol of joie de vivre and ideally suited to optimistic women, it deploys its gourmet flavors in all perfume departments around the world. Also, if you are a fan of this perfume, know that it is now possible for you to associate it with a shower gel from the same family.
All the flavor of La Vie Est Belle in a Shower Gel
La Vie Est Belle Shower Gel has been specially designed for lovers of the essence of the same name. Thus, it contains the same floral, sensual and gourmet flavor. This one takes up the powdery and noble smell of the iris and coats it with other very elegant flowers. Thus, the femininity of this Shower Gel is reflected through a flavor of sambac jasmine and orange blossom. Patchouli, meanwhile, comes to structure its scent while pear and blackcurrant give it a more fruity and juicy aspect. Finally, La Vie Est Belle Shower Gel does not shy away from its greedy side. He lets a clever mixture of praline, vanilla and tonka bean float behind him.
Lancôme's expertise in terms of care in a Shower Gel
What's more, La Vie Est Belle Shower Gel has been specially designed to enhance your skin over time. Dermatologically tested, it is suitable for all skin types for daily use. Enriched with moisturizing active ingredients, it leaves behind an extreme feeling of softness and prevents everyday tightness. Thus, all that remains after its passage is a feeling of fragrant freshness associated with unparalleled comfort.