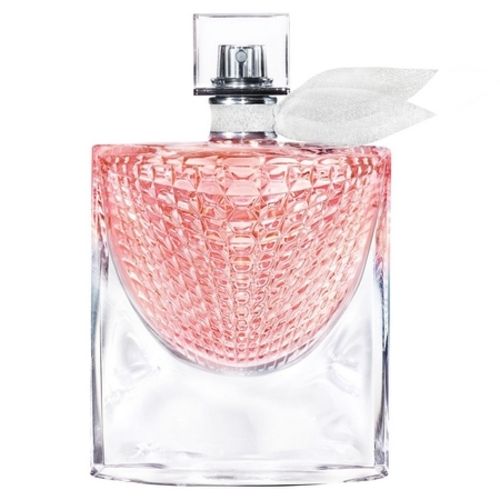 La Vie Est Belle L'Eclat, when Lancôme's best-seller is adorned with light
Perfumery is a world of dreams and magic. It is a very artistic universe which conveys emotions, as much thanks to the recipes of the perfumes as through its bottles or its advertisements. Thus, nothing seems too good to sublimate the new fragrances.
Lancôme understood this well and always tries to amaze us more with his new compositions. Thus, the famous Parisian brand has just announced the release of a brand new version of its emblematic perfume La Vie Est Belle . The undisputed best-seller of the brand, this one returns in a format more sparkling than ever. Focus on La Vie Est Belle L'Eclat.
The multiple derivatives of La Vie Est Belle
La Vie Est Belle L'Eclat is far from being Lancôme's first revisit following the creation of its perfume in 2012. Indeed, La Vie Est Belle is considered the undisputed bestseller of the brand and it is in revisiting it about once a year that Lancôme helps to perpetuate the myth. Thus, it became in turn L'Eau de Parfum Légère in 2013, L'Eau de Toilette and L'Absolu de Parfum in 2014, L'Eau de Parfum Intense and L'Extrait in 2015, and L'Eau de Toilette Florale. in 2016 and the Spring Bouquet Edition in 2017. However, if its recipe continues to change, La Vie Est Belle has never undergone any real transformation in terms of the bottle. So, on this point, La Vie Est Belle L'Eclat is a real surprise .
The new Lancôme bottle
La Vie Est Belle L'Eclat remains clearly identifiable and its bottle has generally retained the silhouette of its predecessors. It must be said that this is a real collector's item! In fact, the bottle of La Vie Est Belle was made in 1949. It was simply put away in the cupboard a few years before finding the right fit.
For La Vie Est Belle L'Eclat, its crystal smile shape has been retained. Indeed, have you never noticed how its glass base formed a broad smile reminiscent of Julia Roberts, muse of this fragrance?
This time, as if to highlight this symbolic shape, Lancôme has chosen to work on the walls of its bottle in more detail and to create multiple reliefs. These convey light and create an infinity of reflections in its tender and feminine pink juice. Everything suddenly seems to radiate 1000 lights and becomes as fascinating as the most beautiful of jewels.
The floral and airy scent of La Vie Est Belle L'Eclat
Finally, in terms of recipe, the emphasis has also been placed on luminosity and radiance. La Vie Est Belle L'Eclat begins with a fresh breath of bergamot, a citrus fruit located halfway between bitter orange and lemon. Its heart, meanwhile, is a concentrate of white flowers dominated by the Mediterranean presence of orange blossom. La Vie Est Belle L'Eclat ends with a more sensual base. This is wrapped in sandalwood while the vanilla leaves a sweeter breath hovering over it.