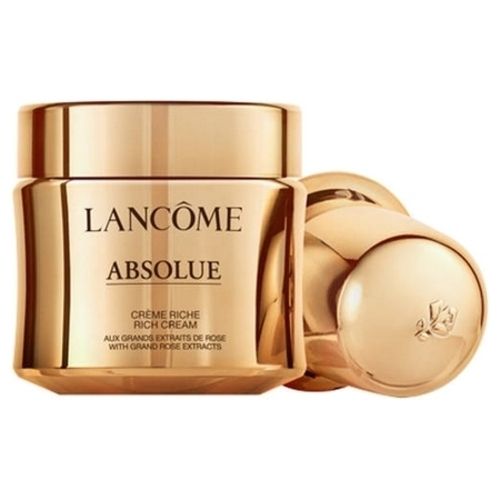 Lancôme Absolute Rich Regenerating Cream, your skin's youthful secret
The face is one of the main indicators of your age and has no equal in revealing your personality and your moods to everyone. Consequently, almost all women try to take care of it on a daily basis and preserve its intact youth as long as possible. Yes but now, on a daily basis, the face suffers the full brunt of a whole bunch of attacks. The sun, temperature variations or pollution are all elements that tend to weaken it and make it age. To help it fight against these external elements, it is important to sublimate it by applying a daily care. Infinitely rejuvenating, Lancôme invites you to discover its Absolute Regenerating Rich Cream , a new generation treatment that acts in record time!
The rapid and regenerative action of Lancôme Absolute Regenerating Rich Cream
Lancôme Absolue Regenerating Rich Cream has a rich texture and is intended for all women, whatever their skin type and age. However, by being mainly made from natural ingredients, the Absolute Regenerating Rich Cream more specifically appeals to women with dry and sensitive skin. Fragrance-free, it causes absolutely no irritation and provides an immediate sensation of soothing and softness.
The Absolute Regenerating Rich Cream also acts in record time. Only three weeks are enough for it to restore your skin to perfect hydration and more radiance. In less than a month, your face is literally transformed! The Absolute Regenerating Rich Cream promotes cell renewal and accelerates skin regeneration. Immediately, your face appears smoother and better nourished.
Rose, the central element of Lancôme Absolute Regenerating Rich Cream
To achieve such results, the Lancôme house relies on a whole bunch of different ingredients. Nevertheless, it integrates above all in its formula products of natural origin, and in particular the rose, one of the stars of beauty products since Antiquity. Not content with being one of the most romantic flowers on the planet, the rose is also recognized for its many benefits on the skin. The rose is above all acclaimed for its moisturizing and softening properties. Day after day, it regenerates the skin and tones it. The rose is a flower that gives good looks!
It also acts as an anti fatigue and brings radiance to the face. Its soothing action is very popular with sensitive skin. However, the rose also comes to the aid of oily skin with its purifying and astringent effect. This flower has the property of tightening the pores of the epidermis and refining the skin texture. Here, the rose is integrated into the Lancôme Absolue Regenerating Rich Cream for its richness in essential fatty acids and antioxidants, two elements that make it a powerful anti-wrinkle and firming cream.