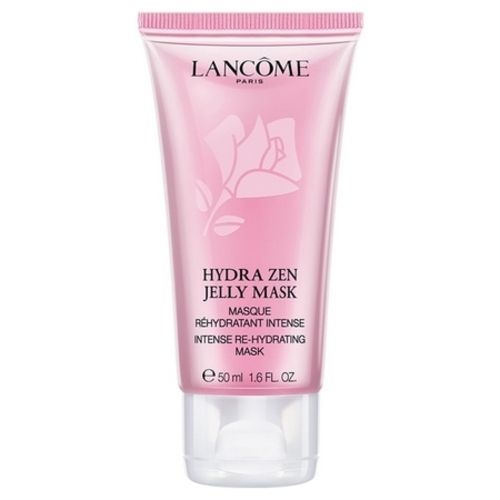 Moisturize your skin with a Hydra Zen Jelly Mask by Lancôme
Day after day, the skin is in contact with your external environment. She then suffered the full brunt of a whole bunch of assaults. The sun, pollution, cold or wind are all elements which tend to weaken it and which, in the long term, are responsible for the premature aging of your face. To limit the impact of the environment on your beauty, it is important to provide regenerating and soothing care to your skin. Lancôme strives day after day to make ever more successful masks to preserve your skin as long as possible and limit the impact of your lifestyle on your beauty . This is how the Hydra Zen Jelly Mask recently appeared.
The Hydra Zen Jelly Mask, a hydration concentrate
The Hydra Zen Jelly Mas Maskk by Lancôme focuses above all on hydration to make your skin more beautiful. Indeed, all beauty professionals agree that this is the number one treatment to maintain the youth of your skin. On the surface of the latter, there is a protective barrier which is effective against skin dehydration. This is the hydrolipidic film. However, the more the skin is in contact with aggressions, the more this film deteriorates. Gradually, it lets more water escape, and the skin becomes more uncomfortable. It dries up, becomes rough and duller. The face loses its radiance. As it lacks flexibility, it lets the first furrows appear on its surface. This is how wrinkles are born. Lancôme Hydra Zen Jelly Mask acts precisely against this phenomenon. It envelops the face in a delicate relaxing scent, while hydrating the skin with absolute hydration. The face immediately seems more plump and more flexible. It regains its radiance and all its luminosity.
The natural ingredients used by Lancôme
The Hydra Zen Jelly Mask bases the effectiveness of its formula on mainly natural ingredients. Acacia honey gently nourishes the skin. It is associated with sweet almond oil. At the same time, the Hydra Zen Jelly Mask also contains rose water, one of the most famous ingredients in cosmetics, used by women since Antiquity. Here, rose water deeply cleanses the skin. It moisturizes and fights wrinkles effectively. By playing on hydration, it is also an excellent after-sun treatment. Finally, rose water has healing properties which act here to boost cell regeneration. The Hydra Zen Jelly Mask also contains peony, another plant known for its benefits on the skin. Peony reduces hyper pigmentation and soothes the most sensitive skin.
Lancôme Hydra Zen Jelly Mask is applied in a generous layer on clean, dry skin. For more efficiency, we recommend that you leave it on overnight. Upon awakening, the face appears calmer and more radiant with life.