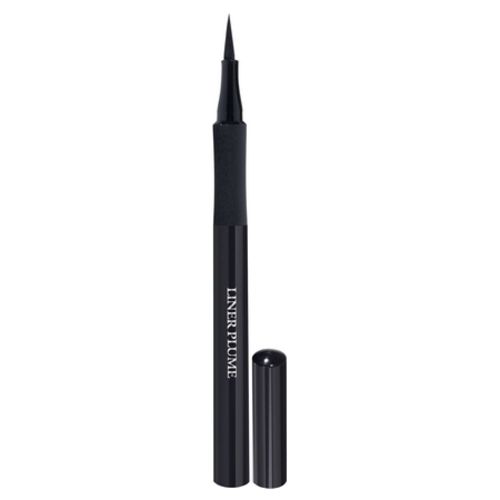 Highlight your eyes with Lancôme Plume Liner
The Lancôme house has made femininity its main reason for living. Thus, its many fragrances speak to us of love and poetry. They highlight the enchanting and enchanting scent of the rose. Likewise, when it comes to makeup, nothing looks too good to complement a woman's natural beauty. However, what more beautiful asset of seduction than the glance? It is therefore precisely to amplify its depth and intensity that the Lancôme Liner Plume has been designed.
What is eyeliner used for?
First of all, let's start by redefining what an eyeliner is. It is a small product ideal for drawing the look and giving it more depth and presence. It is also recommended for all people with small eyes or round eyes because it allows to lengthen the gaze. When using eye shadow, the eyeliner is used to frame and structure the makeup. Finally, depending on the thickness of your line and the shape you give it, the eyeliner allows you to create more or less daring makeup. It can take several forms: solid, liquid, felt or brush.
Lancôme Plume Liner
The Liner Plume Lancômeoffers perfect definition. Its high precision tip deposits the right amount of product and allows you to draw a clean and precise line. You are free to opt for a make-up with finesse, located just at the root of your eyelashes, at the most graphic for a more stylized look. Like traditional eyeliners, Lancôme Liner Plume only comes in an intense black color. This deep and brilliant shade catches the light, which only intensifies the look. Its texture dries very quickly, so as not to create a transfer of color on the eyelid. One of its main strengths is the precise tip of the Liner Plume. The Plume Liner takes the form of a felt tip and making up becomes child's play! Using the Plume Liner requires less dexterity than applying an eyeliner with a brush. However, its result is just as fascinating.
How to use the Plume Liner according to the shape of your eyes?
Be aware, however, that the Plume Liner should not be applied in the same way on all types of eyes. So, if your eyes are very small or very round, the idea will be to lengthen them. In this case, feel free to extend the comma that is on the outside of your eyes. Also, avoid drawing a line on your lower lining. It will tend to close your eyes. Also know that if your eyelids are drooping or small, you will need to make a particularly fine line at the risk of weighing down your eyes. On the other hand, if you are lucky enough to have an almond look, you can give free rein to your inventiveness and dare all the eccentricities that come to your mind!