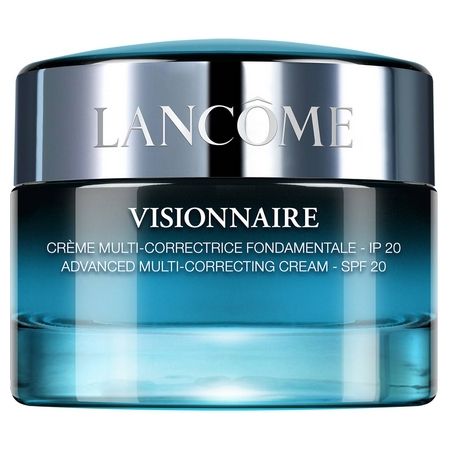 Glowing skin with Lancôme Visionary Multi-Correcting Cream SPF20
The skin is a complex and living organ. It is constantly being renewed and needs to be nourished and pampered on a daily basis to preserve its health capital . What is more, let us not forget that it is the organ most attacked by the environment. Thus, to limit the consequences of the attacks to which it is subjected, Lancôme has developed a new treatment aimed at protecting it from UV rays while providing it with optimal hydration. This new product is none other than the Visionary Fundamental Multi-Correcting Cream SPF20 and intends to preserve the natural radiance of your epidermis.
Lancôme restores radiance to your complexion
There are times when we are not at our best. From then on, it can be felt even on our face and our general plan. What's more, note that some skin tones are naturally pale. However, this effect is even more accentuated when we go through a situation of stress or fatigue. Fortunately, Lancôme's Fundamental Multi-Correcting Cream is used to combat these effects. Its corrective action immediately gives more radiance to your skin and allows you to appear rested in all circumstances.
The moisturizing effects of Lancôme Multi-Corrective Cream
At the same time, the Visionary Fundamental Multi- Correcting Cream SPF20 helps to retain the necessary hydration in the heart of your epidermis cells. Indeed, water is an essential element of the skin. Thus, when the latter is lacking, it suddenly becomes less flexible. What is more, this effect increases with age. In this way, the Visionary Fundamental Multi-Correcting Cream SPF20 helps fight against the appearance of wrinkles and prevents the first signs of aging.
The sun protection of Visionary Fundamental Multi-Corrective Cream SPF20
Finally, note that the Visionary Fundamental Multi-Correcting Cream SPF20 contains a protective cream against UVA and UVB rays. However, it is not a treatment reserved only for hot summer days. Lancôme Multi-Corrective Cream is used daily and throughout the year. In fact, experts believe it is essential to protect yourself from UV rays, even in winter. Even if the sun's rays are weaker, they are still present, including in February. This is why Lancôme has chosen to integrate additional protection into your daily cream. This will only durably enhance the beauty of your skin.