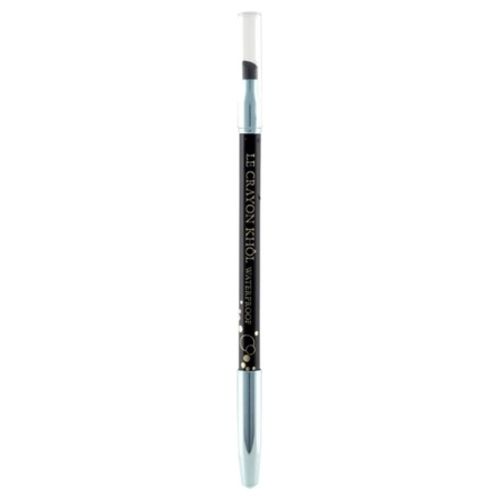 Amplify your gaze in all circumstances with the Crayon Khôl Waterproof by Lancôme
The Lancôme house is undoubtedly one of the most feminine brands on the market. Almost each of its fragrances contains rose, a real star in women's perfumery. Its makeup department, meanwhile, is not left out. All means are implemented to enhance the natural beauty of women. Lancôme therefore regularly offers new make-up products. However, she does not forget the timeless products. As such, Khôl is still very popular with women. Product of yesterday and today, it eliminates the look of intense black. Today, he displays extraordinary tenacity. Focus on the Crayon Khôl Waterproof by Lancôme.
What if we go back in time?
Khôl is a product that has existed since Egyptian times. Remember the pictures of the papyri from olden times. Many individuals, notably Cleopatra, had Khôl's blackened eye area. It was then taken over by the Arabs and Berbers. At that time, Khôl was obtained by crushing minerals and extracts from mountainous rocks of the Atlas. Naturally black or gray, today it has greatly evolved. Since the time of our ancestors, the Khôl has been a real asset of seduction. An Arab proverb also says that "the eye is a bow whose arrows always hit their target". Today, the Crayon Khôl Waterproof benefits from all of Lancôme's expertise while remaining a product steeped in history and emotion.
The Khôl Waterproof Crayon to draw your eyes
Lancôme Waterproof Khôl Crayon is a soft product that comes in two luminous colors. It exists in a Noir Raison and in a Chestnut Brown. Its incredibly tender face glides easily over the skin and does not irritate the eyelid. This soft and creamy pencil is absolutely perfect for emphasizing and defining the outline of your eyes. Irresistible and very resistant, the Khôl Waterproof Crayon is now enhanced with a waterproof formula. In other words, it is not sensitive to water, sweat, and sebum. It does not drool and displays a foolproof grip. Not soluble, it offers a very long lasting result. Lancôme's Waterproof Khôl Pencil is now available in a double-ended format. On the one hand, it's his pencil. On the other, a small brush is used to blend its color. If you want to get a clean and precise line, a pencil will suffice. On the other hand, to obtain a smokier result, the small brush will allow you to blur your line and create a sort of gradient. It is to be used immediately after application, before the Crayon Khôl Waterproof has time to dry. With it, no one will be able to resist your bewitching gaze and it will remain absolutely perfect from early morning until evening, whatever the circumstances.