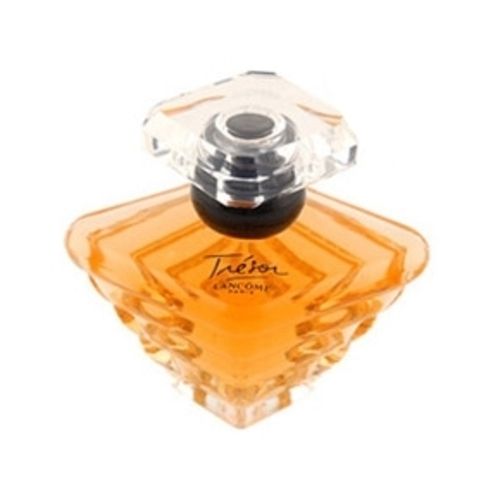 Love is a treasure.
Eau de Parfum reveals the floral, fruity, powdery and amber notes of TRÉSOR. This preciously designed bottle coils up between the hands like an offering. Because love is a treasure, it makes a woman as radiant and precious as the perfume she wears.
A scent of emotion floats in the air… TREASURE.
The departure of TRÉSOR is like a flight of rose petals and apricot flowers, which the flavor of Peach suffuses from its white and pure aura. Lily of the valley, Vanilla, Heliotrope and Iris run through them with a sensual thrill.
Freshness of flowers, sensuality of fruits, luxurious caress of a scented powder, TRÉSOR is all this and much more: a Rose with a heart of Amber… Its secret is buried in this perfect first accord, where the head and the heart come together. melt.
On the skin, Sandalwood and Musk protect this treasure to create a refined, discreet and totally unforgettable trail effect.
Women's Perfumes
Olfactory Family: Floral – Violet Rose
Head Notes: Peach, Apricot, Bergamot.
Heart Notes: Rose, Violet, Iris, Heliotrope.
Base notes: Sandalwood, Vanilla, Amber.
Find it at the best price at our perfume partner: Fragrenza Perfumes .
Source: www.lancome.fr