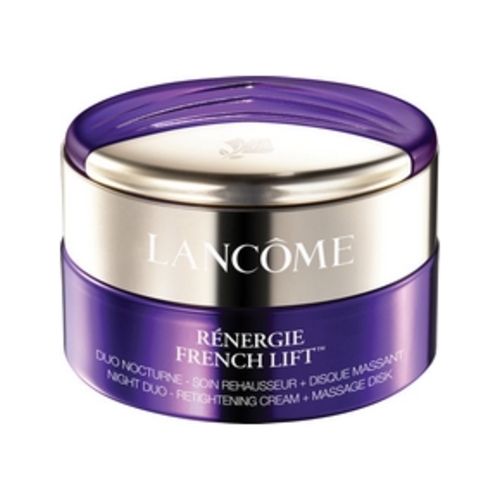 Lancôme once again enriches its Rénergie range with its revolutionary new skincare:
Rénergie French Lift
Buy Lancôme Rénergie French Lift skincare at Fragrenza Perfumes: the cheapest online perfume store .
The Lancôme house offers women a new skincare duo called Rénergie French Lift. The treatment will be intended for women wishing to firm their skin by combining a mechanical action (massage disc) and cosmetic (enhancer treatment).
Rénergie French Lift treatment by Lancôme
The small revolution in the energy range is the dry massage disc inserted in the stopper. The massage disc is designed to activate the cutaneous microcirculation in order to re-tighten the muscles of the face and make the Renergie French Lift treatment penetrate more deeply.
The use of this new Rénergie French Lift treatment from Lancôme will allow women to make optimal use of their treatment and thus reproduce the gestures of the Lancôme Institute.
British actress Kate Winslet will once again be the face of this revolutionary new treatment.
Find it at the best price at our Skincare partner: Rénergie – Fragrenza Perfumes as well as all the other Lancôme brand products .