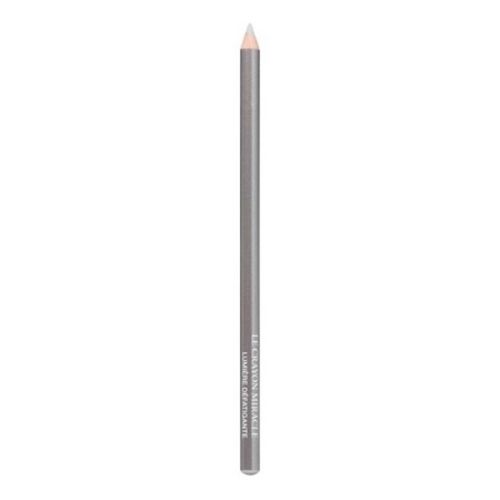 Lancôme Miracle pencil, for eye illumination
In 1935, Armand Petitjean founded the Lancôme brand and moved to rue du Faubourg St Honoré. Beauty and well-being are then the priority of its creator, who explains that he created the Lancôme brand, "Because two American brands had taken control of the beauty industry. A French brand had to occupy a place among them ". To produce skincare and cosmetics, the brand collaborates with the scientific world in order to offer the best of science, but also of technology. Here, Lancôme presents its "Crayon Miracle" .
Miracle pencil, just for the eyes
The Lancôme Miracle pencil formula has been developed to enlarge your eyes. Indeed, the Lancôme Miracle pencil has been specially designed for application inside the lower eyelid of the eye. Because its formula is concentrated in butter of vegetable origin, its application is easy and light and does not irritate your eyes. The Lancôme Miracle pencil opens the eyes, which remains luminous throughout the day. For maximum effect, draw a line along the fringe of the lashes . Focus on the inner edge of the eye for a radiant result of beauty. For a brighter look, you can put your miracle pencil inside the lower eye for an immediate effect! The Lancôme Miracle pencil is available in only one color, "01- Light anti-fatigue".
The Lancôme Miracle pencil is aptly named since it illuminates and enlarges your eyes in an almost magical way. Thanks to its silky texture, it is easy to apply and does not irritate your eyes.