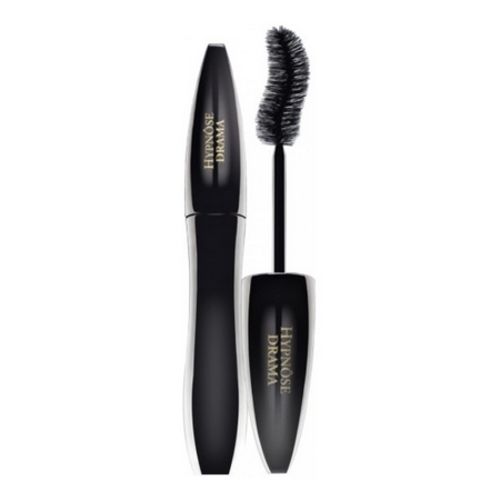 Want volume on your lashes? Dare to use Lancôme Hypnôse Drama Mascara!
Who has never dreamed of having thicker eyelashes? It must be said that they are a real asset and that it brings an unparalleled touch of glamor to a face. Having denser eyelashes immediately makes the look more spectacular. What's more, it tends to wake up the face, which conveys an immediate sense of optimism to those around us. If there are today a whole bunch of homemade tips to try to improve the health and vitality of your eyelashes, know that the biggest beauty brands have also focused on research to densify your eyes.
Hypnôse Drama, a mascara that attracts all eyes!
Lancôme Hypnôse Drama Mascaraseems endowed with the almost magical power of increasing the number of eyelashes. It is a particularly volumizing mascara which does real feats with each of its passages. Therefore, it will make your makeup more sensual than ever. The Hypnôse Drama Mascara is available in two different colors. Brown gives a more natural look, while black is more loaded with pigments. It releases a magnetic color, making your gaze even more bewitching. Tested under ophthalmological control, Hypnôse Drama Mascara is suitable for all individuals, even those with sensitive eyes or wearing contact lenses. Fragrance-free, it limits the risk of allergy. Its Texturizing Complex formula is embellished with highly concentrated waxes. Likewise, its Triple Coating System is enriched with provitamin B5,
The extraordinary brush of Lancôme Hypnôse Drama Mascara
In addition to its unique texture, Hypnôse Drama Mascara is also accompanied by an unusual brush. The latter has a particular shape, in S. This allows it to keep optimal contact with each of your eyelashes. In addition, its hairs are extra large. As a result, no eyelash, even the most recalcitrant, can resist it. Therefore, this brush delivers the right amount of product. It thus ensures maximum and instant volume to your eyes. Thanks to it, the eyelashes are evenly made up from root to tip, and perfectly coated from the first pass.
Our little extra tips to increase the volume of your eyelashes
Besides this mascara, know that good daily habits can literally change your look. So, know that a good diet does real wonders. Favor ingredients based on vitamins A, B, C and E such as almonds, olive oil, avocado, beans, or broccoli. Brush your eyelashes gently every night. This tends to stimulate their growth. Castor oil is also a valuable ally. It intensely nourishes the eyelashes, and makes them stronger day after day. Now that you all know, no one will resist your fiery gaze!